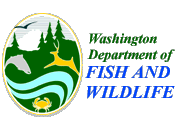 For the Spring and  Summer of 2011 , a huge portion of the Pacific Rim areas' Chinook Salmon catch originates in U.S. rivers and streams south of the border. This recent update from the Washington State Dept. of Fish & Wildlife is more great news for local anglers that are already seeing good number of these large sized early run Salmon.
"Large Chinook Salmon, five-year-old fish are expected to make up an unusually high portion of this year's catch, said Joe Hymer, a WDFW fish biologist. More than 100,000 five-year-old spring chinook – each weighing 18 to 30 pounds – are predicted to pass through fisheries en route to the Willamette River or the upper Columbia River this year.
By comparison, only about 26,000 five-year-old fish returned to those areas last year, despite a strong run of 423,000 spring chinook to those waters."
Book your trip soon!!